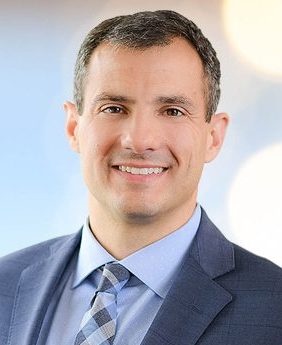 sbd@kjk.com
Columbus: 614.636.1250
10 West Broad Street, Suite 1900
Columbus, OH 43215
Ann Arbor: 734.707.1882
2723 South State St., Suite 150
Ann Arbor, MI 48105
I solve issues for businesses, owners, and individuals concerning commercial litigation, business law, estate planning, and employment. As Partner in Charge of Kohrman Jackson & Krantz LLP's Columbus Office and I lead a team of skilled partners, associates, and staff. I provide exceptional, client-focused legal services and am known for taking a sincere and serious approach to my clients' matters.
I have been named one of the Top 5 Lawyers in Columbus and Top 100 Lawyers in Ohio. I hold an AV® Preeminent rating from my colleagues and was listed as one of the "Top Lawyers" in Columbus by Columbus CEO Magazine in 2014 and 2015. Every year since 2012, I have been selected as a Super Lawyer or Rising Star by Super Lawyer magazine, a distinction reserved for no more than the top 5% of lawyers in a state.
My cases and I cases sometimes attract media attention, with me contributing to or my higher-profile cases being covered by Sports Illustrated, ESPN, CBS Sports, Law360, Columbus Business First, The Columbus Dispatch, The Lantern, 97.1 The Fan, and WTKA.
As a community leader, I received Business First's "Forty Under 40" award in 2015 and Leadership Upper Arlington's Distinguished Alumni Award in 2017.  And in 2019, I graduated from Leadership Columbus.  These achievements are given to individuals who have made exemplary leadership contributions to their business and civic communities.
I was also an adjunct professor at the Ohio State University Moritz College of Law where I taught about buying and selling privately held companies.
During law school, I served as an extern for Magistrate Judge Mark R. Abel of the United States District Court for the Southern District of Ohio. Before law school, I was a research and marketing analyst in Taipei, Taiwan.
Active in the community, my wife and I founded The Berkshire Triathlon, a 501(c)(3) charity, which has raised over $210,000 for children with serious illnesses in Central Ohio benefiting Flying Horse Farms, Nationwide Children's Hospital, and the Ronald McDonald House.
Bar Admissions
All Ohio state courts
All Michigan state courts
U.S. Court of Appeals for the Sixth Circuit
U.S. District Court for the Northern District of Ohio
U.S. District Court for the Southern District of Ohio
U.S. District Court for the Eastern District of Michigan
U.S. District Court for the Western District of Michigan
Education
Ohio State University Moritz College of Law, J.D., Executive-Editor, Ohio State Entrepreneurial Business Law Journal
University of Michigan, B.A., Economics
Representative Matters
Obtained preliminary injunction in a $20+ million real estate partnership dispute pending in multiple jurisdictions, which facilitated a favorable resolution, providing stability and security and allowing the partnership's operations to thrive free and clear of outside interference.
Lead counsel in successful representation of Chris Spielman in a putative name, image, and likeness class action against IMG College and Ohio State University in federal court.
Lead counsel in a two-week jury trial defending a family business and its CEO against sexual harassment claims originally by six plaintiffs, where the CEO admitted having sex with 8 employees, and facing liability of more than $3 million, obtained an outcome essentially awarding one plaintiff just $16,000.
Obtained $5.6 million for squeezed-out partner who did not even have a written partnership agreement in an allegedly un-named entity and who had previously provided sworn statements that he was not a partner.
Prevailed in bet-the-company litigation by obtaining complete defense verdict following preliminary injunction in Federal Court on behalf of small business accused of trademark, trade dress, and copyright infringement; breach of contract; misappropriation of trade secrets; Ohio Deceptive Trade Practices Act, unfair competition, tortious interference with business, and unjust enrichment.
Successful resolution of $6.3 million combined breach of sales representative agreement and construction dispute pending in U.S., Canadian, and Mexican federal courts.
Prevailed in bench trial in $3.8 million breach of settlement agreement action against national bank, and was awarded $120,000 in legal fees.
Resolved $2.6 million lawsuit filed in  Federal Court by one of the largest law firms in the Midwest for violations of trade secret, non-compete, and tortious interference laws seeking a temporary restraining order within 7 days for a $0 payment, an agreement to not use information the client never had, and not contact clients the client was not soliciting.
Successful resolution of $2.4 million joint venture dispute pending in multiple jurisdictions.
Prevailed at week long jury trial on behalf of business by obtaining $42,000 in breach of contract action, while obtaining directed verdict on adversary's fraud and conversion claims and a verdict throwing out adversary's $650,000 breach of contract and trade secret misappropriation claims.
Serves as outside general counsel to a number of companies, from manufacturers and distributors to marketing and international software companies.
Established estate plans for numerous families in Ohio and Michigan, including revocable trusts, wills, powers of attorney, foreign beneficiaries and guardians, and other supporting documents.
Organized, merged, acquired, restructured, and divested dozens of privately-held companies in the technology, outsourcing, marketing, medical, manufacturing, and services industries.
Reported Cases
Bertec Corp. v. Sparta Software Corp et al., 2020 U.S. Dist. LEXIS 78437 (S.D. Ohio May 4, 2020)
Spielman v. IMG College et al., 2019 U.S. Dist. LEXIS 240478 (S.D. Ohio Nov. 27, 2019)
Sahaj Hotel Inc. v. Desai, 2019 U.S. Dist. LEXIS 28708 (S.D. Ohio Feb. 21, 2019)
Johnson v. Big Lots Stores, Inc., 2017 U.S. Dist. LEXIS 199525 (E.D. Mich. Dec. 5, 2017)
D.P. Dough Franchising, LLC v. Southworth, 2017 U.S. Dist. Lexis 157951 (S.D. Ohio Sept. 26, 2017)
Wensink Farm Seeds, Inc. v. Lafever et al., 2017 U.S. Dist. LEXIS 97609 (N.D. Ohio Jun. 23, 2017)
Cap City Dental Lab v. Ladd et al., 2016 U.S. Dist. LEXIS 118570 (S.D. Ohio Sept. 1, 2016)
RAE Assocs. v. Nexus Communs., Inc., 145 Ohio St. 3d 1477 (Ohio Supreme Court Apr. 20, 2016)
Cooke v. Logan Insulating & Foam Serv., LLC et al., 2016-Ohio-1424 (5th Dist. Mar. 31, 2016)
RAE Assocs. v. Nexus Communs., Inc., 144 Ohio St. 3d 1477 (Ohio Supreme Court Feb. 10, 2016)
Ward et al. v. Rawlake et al., 2015 U.S. Dist. LEXIS 104798 (S.D. Ohio Aug. 10, 2015)
RAE Assocs. v. Nexus Communs., Inc., 2015-Ohio-2166 (10th Dist. Jun. 4, 2015)
Murtech Energy Servs., LLC v. ComEnCo Sys. et al., 2014 U.S. Dist. LEXIS 85502 (E.D. Mich. Jun. 24, 2014)
RAE Assocs. v. Nexus Communs., Inc., 2013 Ohio Misc. LEXIS 3461 (Franklin County Ohio May 19, 2013)
RAE Assocs. v. Nexus Communs., Inc., 2014 Ohio Misc. LEXIS 3984 (Franklin County Ohio Feb. 5, 2013)
Ohio Council 8 Am. Fedn. of State v. Brunner, 462 Fed. Appx. 557 (6th Cir. Feb. 16, 2012)
Nationwide Mut. Ins. Co. v. McRae, 2011 U.S. Dist. LEXIS 60782 (S.D. Ohio June 7, 2011)
Levy v. Cain, Watters & Assocs., P.L.L.C., 2010 U.S. Dist. LEXIS 9537 (S.D. Ohio Jan. 15, 2010)
Ohio Neighborhood Fin., Inc. v. Christie, 2010 Ohio 5017 (8th Dist. Oct. 14, 2010)
Alice's Home v. Childcraft Educ. Corp., 2010 Ohio 4121 (10th Dist. Sept. 2, 2010)
Fleisher v. Ford Motor Co., 2009-Ohio 4847 (10th Dist. Sept. 15, 2009)
Presentations & Publications
Testify before the Michigan House of Representatives in support of pending legislation – HB 5217 and 5218 – that would provide college-athlete NIL (name, image, and likeness) rights, Jan. 23, 2020
National Business Institute, Clarifying Procedures in Mergers and Acquisitions of Privately-Held Companies • Jun. 27, 2017
Allied Universal, Workplace Violence: Planning & Prevention • May 10, 2017
Supreme Court of Ohio Commission on Professionalism, "The Resilient Professional: Learning How to Rebound, Adapt & Thrive." • Oct. 21, 2016
Supreme Court of Ohio Commission on Professionalism, "Preparing the Leaders of Tomorrow's Changing the Legal Profession" • Nov. 14, 2014
National Business Institute, LLCs: From Formation to Special Uses • Sept. 30, 2013
"Avoiding the 'Friday-Monday Law': FMLA Best Practices" • Mar. 23, 2010
Community Involvement